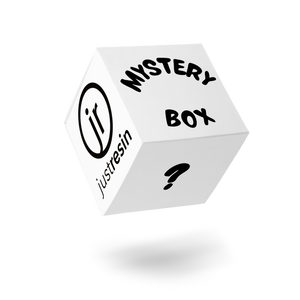 JR Mystery Box
Are you JR obsessed, and love a surprise?
Then this mystery box is perfect for you!

Each box will include a variety of products, and are handpicked for each order, so there's a slim chance you'll receive the exact Mystery box twice!

Do you love blues, or purples perhaps? You are welcome to leave us a hint in the notes section at checkout - it will help our team pick your Special Mystery Box. 


At random, we will give away a Holy Grail Box - What is that you ask?
Well, it's a box worth Double The Value... yep, you read right! Double! 



Important Note!
If you ...

Aren't keen on surprises

Are worried you may end up with doubles of products you may already have

Are worried you might receive products you won't be a fan of

Then a Mystery Box may not be a suitable fit. If you are after specific colours, or products, it is most ideal to purchase those products directly, to avoid disappointment.
Keeping in mind that a Mystery Box is exactly that.... a Mystery 🎁
____________________________________________________________________________________
---
We Also Recommend